Educational Websites / Databases

Your child and entire family can utilize this educational online encyclopedia. There are several   different reading  levels. Articles can also be read in many different languages.
You can call Leroy's library (720.972.5467) to get the USERNAME and PASSWORD.  Your child will also bring home a yellow bookmark with this information listed on it.
Click on this website to see book trailer video clips.  Happy Reading!
http://www.scholastic.com/kids/stacks/videos/#book-trailers
PEBBLEGO
Our school has purchased a subscription to Pebblego, an online database.  You can access this from home for FREE with a username and password. 
Pebblego is designed for Grades K - 3 . It is intended for beginner researchers. There are four databases : 
-animals
-social studies
-earth and space
-biographies
It features a READ ALOUD option, has video clips, educational games and much more.  Click on link above (red words) to go to this wonderful database website.
Username and password information available by calling the library at 720.972.3960 or asking your child's teacher for this information.  
Our school has also purchased a subscription to PowerKnowledge . This  is a new online resource specifically designed for learners in grades 3 to 6 and struggling middle school students. Comprised of curriculum correlated content, PowerKnowledge  promotes digital literacy and 21st century learning skills, while offering research, report, and homework help. It has 3 databases:  life science, physcial science and Earth and Space Science.  
There is a read aloud option, video clips, educational games, and hundreds of articles about many subjects. 
Silver Creek Students and their families can access this database at home with a username and password.  Please ask your child's teacher or Mrs. Leyte, Teacher Librarian for this information. 
National Geographic Magazine For Kindergarteners And First Graders
http://ngexplorer.cengage.com/ngyoungexplorer/index.html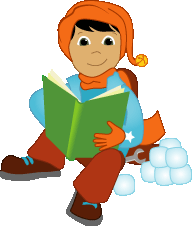 Starfall.com opened in September of 2002 as a free public service to teach children to read with phonics. Our systematic phonics approach, in conjunction with phonemic awareness practice, is perfect for preschool, kindergarten, first grade, second grade, special education, homeschool, and English language development (ELD, ELL, ESL). Starfall is an educational alternative to other entertainment choices for children.